 
Pure PetFood Duck 1 kg Gluten e Soia Free
Pure PetFood Duck Delicious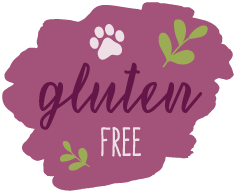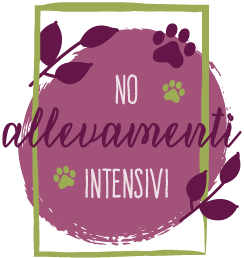 Disidratato: 500 grammi equivalgono a 2 kg di cibo fresco!!
Pure PetFood Dog is a complete food with duck for dogs.

* rich in antioxidants, vitamins and minerals;

* quality of food preserved through dehydration;

* just add warm water
1. Mix the food with warm water (NOT boiling hot and do not use microwave oven!), better if filtered or bottled water
2. Stir well, allow 10 to 15 minutes for the food to rehydrate (preferably 15 minutes)
3. Serve!

Generally for every scoop of food you add the same amount of water, but some dogs prefer a scoop more of water, so test and try! 

NOTE: the dosages below are intended per day, so you can give the portion in one daily meal or divide it into two portions (morning and evening)


NOTA: after eating a Pure meal, in certain cases you may notice some vegetable matter is passed, but this is not a cause for concern. The fruit and vegetables in Pure's recipes are a great source of fibre, which is itself a non-digestible form of carbohydrate that helps to stabilize blood sugar levels and prevent constipation, so to an extent this is to be expected and still beneficial. The difference with Pure as opposed to a regular kibble biscuit is that with kibble the vegetables have already been processed to an extent where it is not recognisable as such, so you wouldn't notice if roughage was being passed.
The fruit and vegetables also provide a big benefit to oral health as it is packed with natural amino acids and antioxidants, which are absorbed through the gums..

Ingredients    

Protein Fat Crude fiber Ash kcal per 100 g

   25% 14%      1.8%     3.3%      420

Food Additives (per kg): Vitamin A 0,45 mg, Vitamin D3 0,0125 mg, Vitamin E 33,50 mg, Folic acid 0,30 mg, Niacin 20,00 mg, Pantothenic acid 18,00 mg, Vitamin B2 8,00 mg, Vitamin B12 0,04 mg, Vitamin B1 2,50 mg, Vitamin B6 1,50 mg, Biotin 0,02 mg, Vitamin C 500,00 mg, Selenium 0,35 mg, Iodine 1,50 mg, Manganese 50,00 mg, Copper 10,00 mg, Zinc 90,00 mg, Iron 90,00 mg, Choline 1.600,00 mg, Calcium 10.000,00 mg, Phosphorus 9.000,00 mg, Potassium 3.500,00 mg.

Fitopets Selection and Mission Statement:

We strive to offer only the best of the best products worldwide. Most online shops always state the same:"We have the best, most natural products!", so what makes us different?

Please check our Beyond Natural Fitopets Selection Standard:

1) our selection of supplements are searched and verified by our Naturopaths, which are the most appassionate professionals in natural and organic ingredients. Naturopaths love herbs and whatever no side effect treatments Mother Nature has to offer. They study ingredients with passion. It's connnected with their life mission, with their soul, therefore it's effortless and not money driven.

2) We only choose brands that have high ethic values, which invest a lot in research and in sourcing the purest ingredients. We also have our ways of "verifying" the company owner or director – if he/she has whatever attitude we do not feel in alignment with our core values, we will not sell his products, even if they are very good. We believe that every aspect of a company is an extension of the people who own it and who manage it, therefore also the products.

3) we avoid as much as possible any synthetic ingredient that can be harmful or toxic to our bodies. We sell products free of GMOs, synthetic substances, gluten, dairy, conservatives, stimulants, additives, synthetics perfumes, and animal testing. 99% of our products are truly natural.

In very few cases we allow, for example, a flowing agent called magnesium stearate which is present in many supplements, and is considered generally safe, when it's not. Magnesium stearate is frequently made with low quality vegetable oils (it's cheaper) which can be loaded with heavy metals. When we do rarely accept such product in our Fitopets Selection, it is because at this moment, we cannot find worldwide a better alternative. Better for us doesn't mean only more natural, but it also has to produce results.

When we sell a product with magnesium stearate, we ask the manufacturer the heavy metal lab analysis of the vegetable oils they use to produce magnesium stearate. If it is ok, we accept the product – this is how far we go to ensure safety to our clients.

4) we obviously cannot check personally the ingredients and the production processes of all facilities worldwide, but instead we do choose brands with GMP (Good Manufacturing Policy) certification or HACCP certification, which guarantees maximum safety and quality. Where GMP certification is not necessary, we request the MSDS (Material Safety Data Sheets).

5) we always verify how does the manufacturer extract the ingredient, what is the technological process he uses, because it can downgrade the ingredient or considerably enhance it. The final result is the rate of cellular absorption of the ingredient. Everything depends on whether your cells can access and use the supplements you take, and at what percentage. If your absorption rate is low, you are literally throwing away your money through the window. We passionately focus on offering products with the highest possible absorption rate at a cellular level.

6) we constantly verify the market in search of new products which could be superior than the ones we already sell. When we do, we frequently switch to the new product, letting go of the previous one, even if we were selling it well. That is how badly we want to offer only the best of the best, at the cost of even losing some clients, because not everyone likes changing to a new and better solution, even if vastly superior.

Another reason why we do this is because we want to minimize your "stress of choice". Choosing between five liver cleanse products is more time consuming, than choosing the only one available. When you see that one and only product for a symptom or discomfort, you already know you're choosing the best, and no extra search and evaluation is needed, even though we always encourage it.

7) our Fitopets Selection is not based on trends, but on our experience we build through our free Naturopath Consultings Service. We only sell products we personally use and that we suggest to our clients, who are people. And people are not numbers