 
Prins Struvite & Calciumoxalate 200 gr
Struvite & Calciumoxalate
Prins Struvite & Calciumoxalate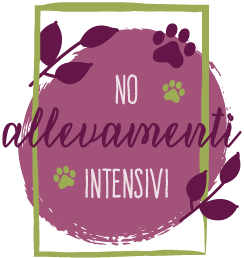 Natural extruded diet food for adult cats with urinary tract issues


For cats with urinary tract issues
NaturCare Veterinary Diet Cat Struvite & Calciumoxalate is a wet food specially for cats with urinary tract issues.
This special dietetic food has been developed in collaboration with veterinarians and has both dissolving and preventing qualities. In addition, this dietetic food prevents recurrence of struvite and calcium oxalate bladder crystals.
A wet food promotes the absorption of fluids in cats, which increases the amount of urine. As a result, the concentration of minerals that crystallize will be reduced which helps to maintain a healthy urinary tract.
Dissolves struvite bladder crystals
Optimum composition ensures struvite bladder crystals to be dissolved
Prevents recurrence of struvite and calcium oxalate bladder crystals
A specifically adjusted mineral balance and reduced protein content help prevent any recurrence of struvite and calcium oxalate bladder crystals
Supports a healthy urinary tract
The addition of ingredients such as cranberries contribute to a healthy urinary tract
Composition: 
Chicken liver, chicken, chicken stomach, beef lung, chicken fat, rice, natriumchloride, calciumcarbonate, cranberries (3%), salmon oil
| Analysis | |
| --- | --- |
| Moisture | 80,0% |
| Crude protein | 7,7% |
| Crude fat | 6,7% |
| Crude ash | 2,0% |
| Crude fibre | 0,3% |
| Carbohydrates | 3,3% |
| Vitamin D, total | 520IE/kg |
| Taurine, total | 0,2% |
| Hydroxyproline | 0,15% |
| Minerals | |
| --- | --- |
| Calcium | 0,23% |
| Phosphor | 0,21% |
| Potassium | 0,17% |
| Magnesium | 0,13% |
| Sodium | 0,21% |
| Chloride | 0,72% |
| Sulphur | 0,18% |
FORMAT: tin 200 gr
You might also like