 
ÆQUILIBRIAVET SURGEON- DOG 400 gr
 EQUILIBRIAVET SURGEON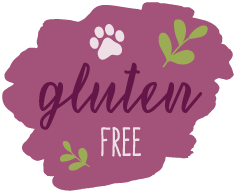 Gluten Free - FOR DOG.


Dietetic food for reduction of ingredients and nutrients intolerances
White Fish: selected animal protein source.
Contains easily digestible and absorbable protein
Ricetta senza cereali
Integrated with dry extracts of Lemon Balm and Valerian added after cooking
Does not contain added preservatives and colourings
The actions of these two plants can be a great help to dogs that exhibit fears, anxiety and/or aggressive behaviour and this is proven by a clinical trial conducted by vets with expertise in behavioural issues. (Cannas S ., Maltese F ., Michelazzi M., S caglia E., (2012), "Valutazione degli effetti di un integratore e di una dieta associata sull'ansia del cane", SUMMA Animali da Compagnia, 5, 25-31.)

COMPLETE DIETETIC FOOD FOR ADULT DOGS
INGREDIENTS:
Fish and by-products (white fish 96%), mineral substances, sugars (xylose).
Additives. Nutritional additives: Vitamin A 5000 IU/kg, Vitamin D3 335 IU/kg, Vitamin E 41 mg/kg, Iron carbonate 3.29 mg/kg, Copper sulphate pentahydrate 2.5 mg/kg, Manganese oxide 10.3 mg/kg, Potassium iodide 131 mg/kg, Zinc Oxide 8 mg/kg, Sodium selenite 13.7 mg/kg, Triptophan 21.052 mg/kg. Sensory additives: Lemon Balm 12.640 mg/kg, Valerian 10.526 mg/kg, Ginger 8.000 mg/kg.
Analytical components: humidity 81,8%, crude protein 8,6%, crude
fibre 0,3%, fatty matter level 4,5%, ash residue 2,1%.
TIN: 400 GR


Ensure that your dog always has access to fresh drinking water.