 
copy of BIOEQUIPE FLICKA GEL 99 ARNICA + DEVIL'S CLAW
BIOEQUIPE FLICKA ARNICA 99 GEL + DEVIL'S CLAW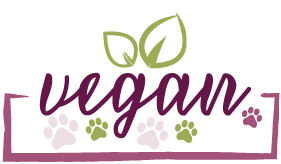 Natural ingredients

Indicated as post trauma, post work, anti-fatigue and relaxing after muscular effort, adjuvant in case of tendon, osteo-articular, muscular, skeletal and ligament discomfort.

• Arnica, has pain relieving, anti-inflammatory, post traumatic properties.
• Devil's claw, analgesic and anti-inflammatory properties.
• Peppermint, tonic, refreshing and purifying properties.
• Hypericum, anti-inflammatory properties.
• Lavender, anti-inflammatory and rheumatism properties
• Rosemary, purifying and toning properties.

COMPOSITION:
Aqua, Alcohol denat, Arnica Montana Flower Extract, Zea mays Germ Oil,
Harpagophytum procumbens Root Extract, Polysorbate-80, Sodium
Acrylates, Copolymer (and) Mineral Oil (and) PPG-1 Tridecenth-6, Mentha
Piperita Oil, Helianthus Annuus Seed Oil, Hypericum perforatum Extract,
Lavandula Angustifolia Oil, Rosmarinus, Officinalis Leaf Oil, Calendula
Officinalis Flower Extract., Glycerin, Phenoxyethanol, Benzoic Acid,
Dehydroacetic Acid, Ethylhexylglycerin

HOW TO USE:
Massage the painful area with a light layer of product until completely absorbed:

Acute cases, every 15 minutes for the first 2 hours then every 6/8 hours for 5/6 days.
Chronic cases, every 6/8 hours for 5/6 days
You might also like
Regular price
€21.55
-3%
Price
€20.91