 
copy of DOG'S LOVE VITAL ACTIVE
DOG'S LOVE VITAL ACTIVE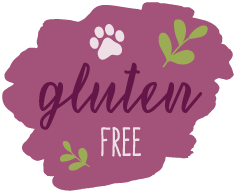 For dogs.


COMPOSITION: gelatin hydrolyzate 40%, yeast, malt, seaweed, poultry protein (dehydrated), devil's claw 2%, pineapple powder, papaya powder, chondroitin sulfate 1%, glucosamine 1%, Boswelia Serrata 0.2%.
ADDITIVES / KG: Nutritional additives: methionine 15,000mg, vitamins: A 50,000IU, D3 1,000IU, E 500mg, B1 475mg, B2 192mg, B6 196mg, biotin 100,000μg, choline chloride 1,000mg, trace elements: zinc (as zinc sulphate, monohydrate) 68mg, iron (as ferrous-IIsulfate, monohydrate) 400mg, manganese (as manganese-II-sulphate, monohydrate) 160mg, iodine (as calcium iodine, anhydrous) 3.4mg.
Nutrition facts: crude protein 51.5%, crude fat 6%, crude fiber 2.6%, crude ash 8%.
without: added sugar, purines, cholesterol, lactose, milk protein, colors & flavorings

Ensure that your dog always has access to fresh drinking water.