 
VEGDOG ALL IN VELUXE MINERAL 500 GR VEGAN
VEGDOG ALL IN VELUXE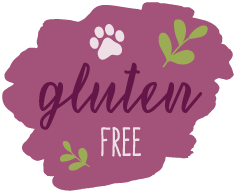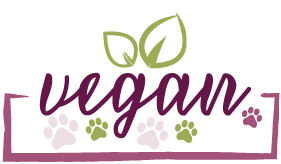 Complete and  Vegan for dogs

VEGDOG ALL-IN-VELUXE is a mineral powder for adult dogs.
Contains all the VITAMINS, MINERALS, TRACE ELEMENTS AND AMINO ACIDS which are essential for dogs on a vegan diet.
VITAMINS B1 and B7, for example, ensure strong nerves and a healthy coat, while TAURINE and CARNITINE strengthen heart health.
This supplement is also suitable for the most sensitive, as only easily digestible, non-allergenic and naturally healthy ingredients are used.
Contains no attractants, dyes or preservatives.
Most of the ingredients come from regional sources and of course meet the highest quality standards.
ALL-IN VELUXE is suitable for adult dogs - normal weight - normal activity.
Not suitable for puppies and nursing bitches as they have a higher nutrient and energy requirement.
COMPOSITION :
Calcium carbonate, brewer's yeast extract, monocalcium phosphate, sodium chloride.
ANALYTICAL COMPONENTS :
Crude protein 26.6%; crude fat 0.06%; Crude fiber 0.38%; Raw ash 44.5%; Calcium 10.8%; Phosphorus 3.1%; Sodium 2.5mg; Magnesium 0.1%; DL-methionine 15%; L-threonine 3.45%; L-valine 3.1%; L-tryptophan 1.2%; Lysine 0.3%.
DOSAGE AND WARNINGS :
Feeding recommendations are guidelines only, individual dog's needs may vary
Store in a cool, dry place.
1-9 kg : 1 g per kg of body weight.
10-24 kg : 0.8 g per kg of body weight.
from 24 kg : 0.6 g / kg of body weight.
ADDITIVES PER KG OF FEED :
Vitamin A : 200,000 IU
Vitamin D3 : 8000 IU
Vitamin E. : 800 mg
Vitamin B1 : 50 mg
Vitamin B2 : 150 mg
Vitamin B3 : 250 mg
Vitamin B6 : 50 mg
Vitamin B9 : 10 mg
Vitamin B12 : 1500 µg
Calcium D-pantothenate : 500 mg
Choline chloride: 56,000 mg
L-carnitine : 24,000 mg
Taurine : 25,000 mg
iron : 150 mg
copper :70 mg
zinc : 1300 mg
selenium : 8 mg
iodine : 22 mg