 
VEGDOG GREEN CRUNCH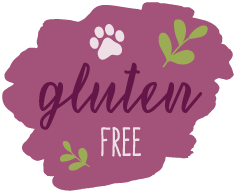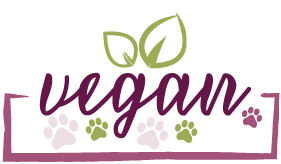 VEGAN FOOD

VEGDOG GREEN CRUNCH dry food is a complete complete feed for adult dogs from 11 months (regardless of breed and size) and offers a healthy change in the feeding plan.

It is highly digestible and contains alternative sources of protein, so it is also suitable for sensitive dogs and as an exclusion diet.
By the way!

Complete food does not mean that your dog should eat the food without the company, but that it provides him with all the nutrients he needs to be healthy.

This is very important to us!

For this reason, we developed our dry food with specialist veterinarians.

The result: a recipe that fully covers your needs and is optimally adapted to your dog's needs.

We used lentil and pea proteins to adequately cover the protein requirement.

These valuable protein sources have an optimal amino acid profile for dogs and thus strengthen the muscles of your four-legged friend.

The added algae provide the essential omega-3 and -6 fatty acids.

They lead to a soft and healthy coat and good skin - great for long hours of cuddling with your loyal companion.

A real super ingredient!

Our GREEN CRUNCH dry food also contains an adapted mineral powder, which provides additional essential nutrients such as B12, taurine and carnitine.

A lot of healthy fruit and vegetables such as pumpkin, carrots and blueberries provide other important nutrients.
We only want the best for our beloved four-legged friends, which is why our food does not contain any attractants, colors or preservatives.

And since we want to protect all animals, we of course refrain from animal testing.
True to our motto "feed well, do good", the ingredients largely come from regional sources and of course meet the highest quality standards.
VEGDOG GREEN CRUNCH is not suitable for puppies and lactating bitches, as they have an increased need for nutrients and energy.
Advice on feeding




Please pay attention to a slow change of feed over 3 weeks.

Gradually reduce the usual food and replace the amount with the selected VEGDOG variety.

With nutrition-sensitive dogs, you should take a little more time (at least 4 weeks).

Please note that in the first few weeks after the changeover, there may be a change in the amount and quality of the faeces as well as increased gas formation.

However, after the changeover period this should happen less and less and after a further few weeks it should no longer happen at all.




Please always provide fresh water for your dog.
composition
29% lentils, 28.9% peas, 16.9% sweet potatoes, pea protein, rapeseed oil, carob, sunflower oil, linseed, minerals, hydrolysed brewer's yeast extract, carrots, dried algae, 0.1% blueberries, pumpkin
analytical components
Crude protein 24.8%, crude fat 9.7%, crude fiber 3.2%, crude ash 4.0%, moisture 8.2%, calcium 0.61%, phosphorus 0.49%, Ca: P 1.2: 1 (Calcium / phosphorus ratio), NFE 50.0%
Calorie content: 348 kcal / 1.46MJ convertible energy per 100g feed
Nutritional additives per kg feed:
Vitamin A (3a672a) 13,300 IU;

Vitamin D3 (3a671) 1.520 IU;

Vitamin B12 (cyanocobalamin) 57 µg;

Calcium D-pantothenate (3a841) 19 mg;

L-Carnitine (3a910) 250 mg;

Taurine (3a370) 999 mg;

Methionine 5.1 g;

Iron (iron glycine) (3b108) 2.85 mg;

Copper as Glycine Copper Chelate Hydrate (3b413) 2.85 mg;

Zinc as zinc oxide (3b603) 47.5 mg;

Selenium as sodium selenite (E8) 0.19 mg;

Iodine as calcium iodate anhydrous (3b202) 1.24 mg
Feeding recommendation 
Daily amount in grams (approximate values; to be adjusted to individual living conditions such as exercise, race, activity, season and metabolism).

Serve at room temperature.
Body weight dog

5 kg

Daily ration (little active - active)

75 - 115 g

10 kg

120-190 g

20 kg

200-310 g

30 kg

290-430 g

40 kg

350-550 g

50 kg

420 - 650 g
 BAG 2 KG