 
Denkacat Special Kitten 2.5 kg
SPECIAL KITTEN COMPLETE FOOD
DENKACAT SPECIAL KITTEN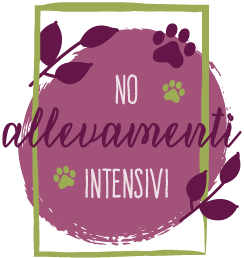 Complete food for kitten

DESCRIPTION:
* Small kibble for the growth phase, also suitable for cats pregnant women or during breastfeeding.
* The base for healthy growth: rich in energy, vitamins and minerals.
* Contains calcium and phosphorus, for the good fastness, of the bones.
* Rich in protein for a good muscular system.  
All products are certified by Peta
Denkacat Special Kitten is a complete feed for kittens.
Composition:
Dehydrated poultry, Corn gluten, Animal fat (poultry, beef), Rice, Corn, Wheat, Extract of animal protein, Dried beet pulp, Hydrolysed chicken liver, Minerals, Fish oil (salmon), Purified vegetable fiber.
Analytic components
Protein 33,00%                
Fat         18,50%                
Fibre     2,20%                 
Anorganic stuff                6,10%                 
Moisture             10,00%                
Calcium    (Ca)   1,10%
Phosphorus ( P)               0,94%
Sodium     (Na)  3,30 g/kg
Magnesium  (Mg)           0,90 g/kg
EPA        0,70 g/kg
DHA       0,80 g/kg
Carbon Hydrates             30,20%
ME         4193 kCal/kg
Additives
Vitamine A (Retinylacetate)       16.500   IE/kg
Vitamine D3 (Cholecalcipherol)                1.650   IE/kg
Iron (Iron II Sulphate Monohydrate)        100   mg/kg
Manganese (Manganese II Oxide)             40   mg/kg
Copper (Copper II Sulphate Pentahydrate)             5,0 mg/kg
Zinc (Zinc Sulphate Monohydrate)             150   mg/kg
Iodine (Potassium Iodine)               1,0 mg/kg
Selenium (Sodium Selenite)           0,2 mg/kg
Taurin      750   mg/kg
Anti oxidant:     Tocopherol-rich extract of natural origin

 
Format: bag 2.5 kg

 
Period of use: from 2 months to 12 months.

 
NOTE: Always Accompany with plenty of fresh, clean water