 
Amì biscuits Vegan VANILLA 500 gr
AMI COOKIES RED FRUITS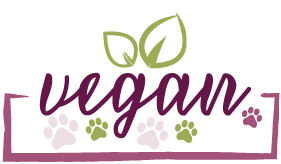 SNACK VEGETALE/VEGAN

Vegan Dog Biscuits by Ami.
Lovely and crunchy mini bone shaped oven baked biscuits with a scrumptious vanilla flavour make an excellent, tasty treat for your dog.
Meat-free, Dairy-free and Egg-free, these veggie dog biscuits are ideal for those who suffer from sensitivities to animal proteins.
Made with whole wheat flour for fibre to aid healthy digestion.
A perfect staple biscuit, to use as a reward or treat
What's it made from?

Composition:
Plain Wheat Flour, Whole wheat flour, Oils and Vegetable Fats, Sugar, Baking Soda
Additives: Vanilla Flavour, Vanillin

Analytical Constituents:
Moisture 6.49%, Crude Protein 9.64%, Crude Oil and fats 4.60%, Crude Fibres 1.50%, Crude Ash 0.79% 


How much will I need?

Feed as a treat as part of a nutritionally complete and balanced diet