 
Amì Dog Vegan Food 12.5 kg
AMI' VEGAN FOOD FOR DOG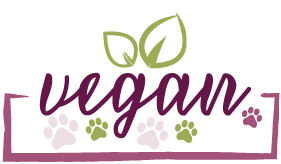 Complete Vegan food for dog
Complete food for adult dogs in maintenance, Ami Dog is a food ultradigeribile, nutritious and light. Based on exclusive vegetable protein, gives the dog more vitality and health.
Its formula is natural allergen in almost all cases, and helps to solve the typical problems of poor nutrition: heavy or slow digestion, loss of appetite and fatigue.
Only 100% vegetable raw materials, no artificial colors and preservatives, in a traditional formula balanced and balanced.
 
Ingredients:
corn, corn gluten, corn oil, rice protein, whole peas, beet pulp, linseed, bicalcium phosphate, hydrolyzed vegetable protein, potato protein, brewer's yeast, calcium, carbonate, sodium chloride, rapeseed oil. It also contains linoleic acid.
Analytical constituents:
Moisture 8,00% Crude protein 27,00% Crude fats 14.00%, Crude Fibre 2.90%, Crude ash 6.20%.
Additives - nutritional additives:
vitamin A 26.000 IU/kg, vitamin D3 1.350 IU/kg, vitamin E 355 mg/kg, copper sulphate pentahydrate (copper) 50 mg/kg, iron carbonate (iron) 348 mg/kg, calcium iodate, anhydrous (iodine) 25 mg/kg, sodium selenite (selenium) 20 mg/kg, zinc oxide (zinc) 160 mg/kg, manganous oxide (manganese) 56 mg/kg, L-carnitine 300 mg/kg.
Package: 12.5 KG
You might also like